Resources by the Community
The following are some jamovi community resources you may find useful (submissions welcome! contact <at> jamovi.org).
There's also the official jamovi user-guide.
Getting Started
learning statistics with jamovi – David Foxcroft and Dani Navarro
A complete (free!) intro stats textbook, ideal for undergraduate statistics programs.
Also available in:

🇯🇵 Japanese – 芝田征司
🇫🇷 French – Jean-Marc Meunier
jamovi: a video introduction – Barton Poulson,

A set of over 50 videos that walk through every aspect of jamovi. The complete course with downloadable files is at datalab.cc/tools/jamovi and the videos are also available on YouTube at bit.ly/jamovi-youtube.
Statistical testing with jamovi – Cole Davis
The Statistics without Mathematics series. Comprehensive books using jamovi for psychologists, sociologists and criminologists. Also a book using R. (University lecturers may apply for free inspection ebooks from the Vor Press website.)
jamoviguide.com – Jonas Rafi
A quick start guide with step-by-step instructions for conducting common analyses in jamovi. Also available in:

🇸🇪 Swedish
🇳🇴 Norwegian – Sebastian Jentschke
🇩🇪 German
🇬🇷 Greek – John Stylianos Lafazanis
Jamovi Statistics Help – Matt C. Howard
A set of how-to guides for conducting several basic analyses in Jamovi, including correlation, regression, chi-square, t-test, and ANOVA. The guides include clear step-by-step instructions and pictures, which can help both beginners and advanced users alike.
Jamovi for Undergrads – Abby Heckman Coats, Andrew Mienaltowski
Chapter 17 in this free e-book describes tips for using Jamovi in an undergraduate statistics course for psychology students.
🇰🇷 설현수(2019). jamovi 통계프로그램의 이해와 활용. 서울:학지사. – Hyunsoo Seol
이 책에서는 통계학과 관련한 자세한 이론과 설명은 가급적 지양하고 실제 자료를 가지고 jamovi 프로그램으로 분석하는 절차 및 해석에 강조를 두었다. 각 장에서 설명하고 있는 예시 자료는 학지사 홈페이지 내에서 해당 책을 검색 후 도서자료에서 내려받을 수 있다. 이 자료를 활용하여 책에서 설명하는 절차를 따라하면 완전학습이 될 수 있도록 간결하면서도 핵심적인 설명위주로 책을 구성 하였다.
A series of jamovi tutorials for applied statistical analysis – Tyson Barret
a series of jamovi tutorials for my Applied Statistical Analysis graduate course
jamovi: how to get started – Ihnwhi Heo, Rens van de Schoot
A series of exercises to help users become familiar with the open-source and easy-to-use software jamovi. Contents cover, but not limited to, jamovi installation, data exploration and visualization, basic statistical analyses (correlation, linear regression, t-test, and ANOVA) from both frequentist and Bayesian approach, and advanced Bayesian linear regression.
🇮🇳 क्या कभी सांख्यिकी सीखना भी मज़ेदार हो सकता है?
| | | |
| --- | --- | --- |
| यकीनन हाँ , अगर इसे जमोवी के साथ सीखा जाये तो | मैंने इस प्लेलिस्ट में सांख्यिकी को बहुत ही आसान शब्दों में बताने और सीखाने की कोशिश की है - अपने सुझाव एवं प्रश्नों के लिए kaushikneeraj@gmail.com पर लिखें | - डा. नीरज कौशिक, एन आई टी, कुरुक्षेत्र हरियाणा भारत |
🇨🇳 jamovi实操教程 – OBHRM百科
一步一步用图示的方式,教你用jamvoi完成常用的统计分析,包括:信度分析、探索性因素分析、验证性因素分析、T检验、方差分析、多层回归分析等。
🇪🇸 Psicometría Aplicada: Guía Para El Análisis De Datos Y Escalas Con jamovi – Paula Elosua
Este ebook es una guía para el análisis de datos y escalas. Con una perspectiva muy aplicada el lector consigue con facilidad trabajar con autonomía sobre una hoja de datos que se adjunta el ebook. El contenido abarca básicamente la gestión de ficheros, manipulación de datos, descripción de datos, estudio de fiabilidad, análisis factorial exploratorio, modelo de regresión simple y modelo ANOVA.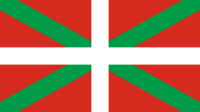 Oinarrizko psikometria eta datu analisia. jamovi-ren bidezko gida – Paula Elosua
Liburuxka hau datuen eta eskalen analisiei ekiteko gida praktikoa da. Helburua irakurlea autonomiaz jardutea da. Didaktika argiz azaltzen ditu kontzeptu nagusiak, eta horiek praktikara eramaten ditu adibideen bitartez. Liburuaren edukiak fitxategiak maneiatzeko, datuak manipulatzeko eta analisiak egiteko beharrezko informazioa eskaintzen du. Datuen analisi esploratzaileak, eskalen fidagarritasunaren zenbatespena, puntuazioen baliagarritasunaren azterketa, faktore-analisia, erregresio linealak eta ANOVA ereduak ulertu eta horiek aplikatu ahal izateko adibide praktikoz jantzita dago. Liburuarekin batera bertan agertzen diren adibideei jarraitzeko datu-orri bat eskaintzen da.
🇪🇸 Una guía de introducción a jamovi
Una guía de introducción a jamovi que describe a través de ejemplos cómo aplicar las técnicas estadísticas básicas.
🇪🇸 Taller: El proceso de análisis cuantitativo con Jamovi: potencia, simplicidad y rapidez
Module Specific
GAMLj - General Analyses for Linear Models (Official) – Marcello Gallucci
TOSTER - Two one-sided t-test procedures – Daniël Lakens